My Pictures Explained
On this page, you will see all the photos that you saved while trying on glasses. using the Virtual Mirror. On this page, you can download, print and delete your saved pictures.
If you don't have any saved pictures yet, head over to the frame search and start trying on frames using the Virtual Mirror. To save the Virtual Mirror pictures of the frames you like the best, simply click on "Options" and then "Save" in the Virtual Mirror. The picture will be saved for future viewing on this page, and can also be pulled up inside the Virtual Mirror again.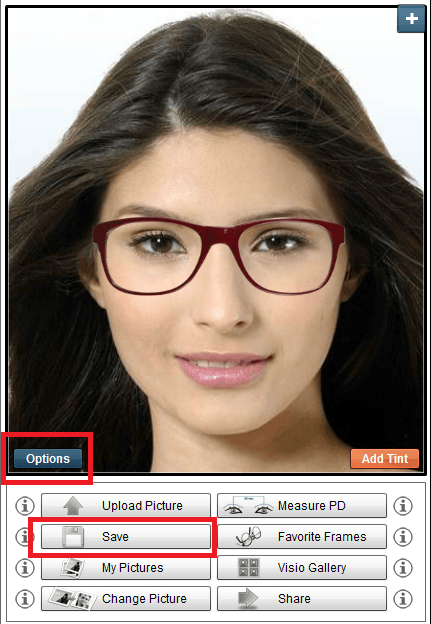 Welcome
Virtual mirror
LOG IN
LOG OUT