Beef with Optical Shops?
How Do Optical Shops View the Websites?
Does Visio-Rx.com have an axe to grind when it comes to optical shops? Absolutely not! Optical shops have a role to play and can be important for our customers. However, we do regret the sometimes overly negative view taken by dispensing opticians of the web based sales channel.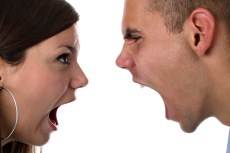 There's no reason for fighting between Visio-Rx and optical shops.
Competition in the optical sector is fierce. In the past 25 years, the number of independent opticians has significantly declined as a result of the growth of the large chain stores. Also, the concentration of frame suppliers and lens manufacturers has put margin pressure on the shops. It is only natural that opticians (both the independent ones and chain stores) are concerned about the potential effects of web based sales of eyewear on their businesses. Thus we can understand the instinctive negative reaction of many opticians towards us and our web based colleagues.
Why Is Eyewear So Expensive in Shops?
Most people won't realize this, but with many items you find in stores nowadays, the pure manufacturing cost may be as little as 5% or 10% of the product's price. The difference with the sales price is all added cost in the distribution chain. The eyewear business is not any different. It suffers from an inefficient distribution structure, with multiple levels, high marketing expenses and fixed costs. So it's only logical that with a well thought out and trimmed down business structure, customers can be offered eyewear at what would seem incredibly low price levels. Yet, when looking at it from the ground up, it is a logical way of organizing a business based on today's technology and distribution methods.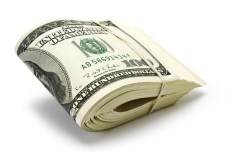 Running a shop is expensive.
As much as 40% of the price of a pair of glasses is required to cover the expenses and profits of a shop owner. An average shop may sell around 10 frames per day. When we do the math in our head, it is clear that 10 is not a large number when it needs to provide income to cover all staff, lease, advertising, legal/accounting and other expenses, and profit for a shop for one day.
For a customer, it wouldn't seem to make much sense to pay e.g. $150 for a pair of glasses if a similar pair can be bought for $18 through the internet. And we are talking about a standard single vision pair of glasses. When you are a user of multifocal lenses, the savings can be massive. It is not uncommon to pay well in excess of $400 for a pair of good quality progressive glasses. No wonder people are hesitant to buy additional pairs or sunglasses, as a back-up or for fashion. But, luckily, that same pair of progressive glasses could cost you as little as $55 on Visio-Rx.com: a whopping savings of $350 on a single pair!
Video: the reason why Visio-Rx is able to offer the same quality for a much lower price explained.
Shop staff and dispensing opticians are honest and hard working people. It is not their fault that the supply chain is so inefficient. Yet, as web based eyewear sales continue to increase, we would expect to see changes in the shop based model. And we are sympathetic to the predicament and anxiety of optical store owners.