Vitamin E Can Help Prevent Age Related Diseases
Vitamin E is an important part of any diet. This vitamin can help lower your risk of developing cataracts and age-related macular degeneration (AMD).
All about Vitamin E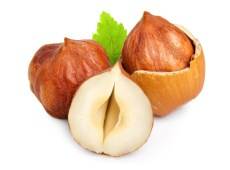 Hazelnuts are rich in vitamin E.
Vitamin E is a strong antioxidant that aids in the protection of cell membranes in the body against the harmful effects of free radicals. The name "vitamin E" is a collective term for 8 compounds called tocotrienols and tocopherols. A "d-" prefix is used to describe the natural forms of vitamin E (e.g. d-alpha-tocopherol). A "dl-" prefix is used for synthetic forms of vitamin E (e.g. dl-alpha tocopherol). Natural forms of vitamin E are better and more useful for your body than synthetic versions.
Food Sources Rich in Vitamin E
The Recommended Daily Allowance (RDA) of vitamin E for both adults and children who are fourteen years and older is 15 milligrams (mg) a day. For lactating women, 19mg is recommended. If you are a smoker, you need to take more vitamin E than the RDA.
Among the best sources for vitamin E are sunflower seeds, almonds, spinach, hazelnuts, avocado, and peanuts.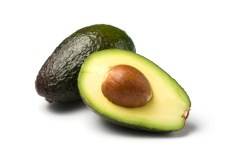 Avocados provide nearly 20 essential nutrients, including vitamin E, fiber, potassium, B-vitamins, folic acid, and monounsaturated fat (the good kind that lowers cholesterol levels).
Benefits of Vitamin E to the Eyes
Studies have suggested that vitamin E could help prevent cataracts and AMD. The Age Related Eye Diseases Study, also known as AREDS, discovered that people had a 25 percent lower risk of developing AMD advanced stage when consuming vitamin E on a daily basis.
In 2008 a study was conducted that assessed 35,000 health professionals that were all female concerning their dietary intake. It was noted that those women who had included supplements in their diet had higher levels of vitamin E and lutein and they showed to be less at risk for cataracts than those women whose diets were in the minimal twenty percent for these nutrient levels.
In a study of more than 3,000 adults between the ages 43 and 86 in Wisconsin, it was noted that cataract risks were 60% lower in individuals who were taking multivitamins or supplements with vitamins E or C for over 10 years in contrast to those not using them.
Side Effects of Vitamin E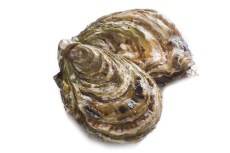 Oysters contain zinc, which will help your body absorb vitamin E.
Due to the fact that vitamin E is fat soluble, it can build up inside the body and can bring unwanted effects when taken in large amounts. According to Institute of Medicine, the safe max intake level natural vitamin E for adults is 1,000mg. If vitamin E is taken in very higher doses, it can hinder the body's ability to clot blood properly, which poses a big danger to individuals taking in blood thinners.
Minerals That Aid in Antioxidant Absorption
Other than some useful vitamins, your eyes also need some essential minerals including selenium and zinc.
Zinc is needed by your body to effectively absorb vitamin A and antioxidant enzymes that minimize free radicals. This mineral is known to protect the eyes against macular degeneration as well as night blindness. The best food sources for zinc include sea foods (like oysters and crab), peas, eggs, beef, and tofu. Nonetheless, too much of it, beyond the 100mg daily requirement, can be toxic. Reduced function of the immune system is among its adverse effects if taken in high doses.