Vitamin C: Many Benefits, Even for Eyes
If you want to keep your body and eyes healthy, consider eating more food rich in antioxidants, such as bioflavonoids and vitamin C. Foods rich in vitamin C (like vegetables and citrus fruits) are great bioflavonoid sources. According to research, vitamin C and bioflavonoids have effects that complement each other, allowing them to be effective when taken in together.
Your Eyes and Vitamin C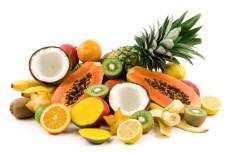 Citrus and tropical fruits are chockful of vitamin C and bioflavonoids.
Distinctive from other animals, human beings can't naturally produce vitamin C. This is why we need to have daily intakes of it from supplements or from food sources. Vitamin C deficiency can lead to scurvy which is a serious condition with characteristics such as loss of teeth, muscle weakness, bleeding and swollen gums, anemia, depression, fatigue, and joint stiffness.
Also known as ascorbic acid, vitamin C is water soluble and a strong antioxidant which is commonly found in fruits and vegetables. It helps your body develop and form connective tissues suck as collagen in the eye's cornea. Moreover, it can help promote healthy bones, blood vessels, skin, and the fragile capillaries of the eye's retina. According to studies, daily consumption of vitamin C can lower your risk of cataract formation and loss of vision from macular degeneration.
The National Institute of Health suggests that the Recommended Daily Allowance (RDA) of ascorbic acid is 90 milligrams (mg) daily for men and 75 mg for women. As for lactating and pregnant women, at least 120 mg a day should be consumed.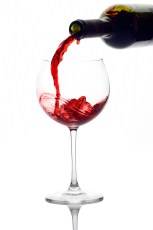 Red wine contains the bioflavonoid rutin.
Studies noted that those who take 500 mg of vitamin C every day demonstrated lower risk for cataracts, which is more than 5 times the RDA for men. Long term research has also discovered that individuals who consume more than 700 mg of supplemental vitamin C a day lower their chance of developing coronary heart disease by 25 percent compared to those who do not take any at all.
Vitamin C is generally safe in higher doses because it is water soluble. Excess amounts of it can be simply flushed out of the body. Nonetheless, taking in more than 2000 mg daily can cause side effects such as higher risk for developing kidney stones, diarrhea, and nausea.
Some of the best food sources of ascorbic acid are citrus and tropical fruits, berries, oranges, bell peppers, tomatoes, green leafy vegetables, and potatoes. These foods are best consumed raw and fresh. Canning or cooking these foods can lower their vitamin C content.
Bioflavonoids and Vitamin C: Perfect Partner for Eye Health
Most food sources that have vitamin C usually have bioflavonoids in them. These are a family of substances that bring vegetables and fruits their color. Moreover, researchers have discovered that there are more than 8000 naturally occurring structures of flavonoids.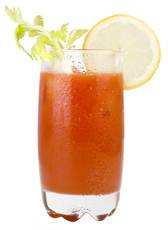 Tomatoes, lemons and celery contain important vitamins and bioflavonoids.
Sometimes, this vitamin C partner is called vitamin P, but it does not meet the required factors of being a vitamin. A vitamin needs to be an organic compound which is needed for nutrition and normal growth, and is necessary in every diet because they cannot be created by the body. As for bioflavonoids, not enough evidence has been presented concerning the importance of its forms to human health.
Studies concerning certain bioflavonoids have demonstrated benefits to the body. One of form, known as quercetin, helps control histamine-releasing cell membranes, thus minimizing inflammatory and allergic reactions. This bioflavonoid can be found in food sources such as citrus fruits and buckwheat.
Rutin, another bioflavonoid, is also helpful in preventing bleeding abnormalities and easy bruising. This is found in buckwheat and capers. Another study found that apigenin can help to reduce ovarian cancer risks. Apigenin is found in parsley, red wine, tomatoes, celery, and other fruits and vegetables.
Vitamin C and bioflavonoids effectively work hand in hand the body. The combined effects and benefits of these two elements in the body include reduction of risk for heart disease and certain cancers, anti-aging effects, protection from infection, minimized levels of blood cholesterol, improved liver function and blood circulation, and stronger blood vessel walls. At this time, there is no RDA established for bioflavonoids.