Supplements for Healthy Eyes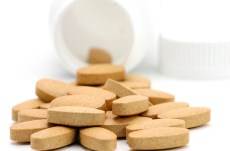 Vitamin supplements do not replace your body's need for a healthy diet.
Supplements for the eyes are designed to help you get the right amount of essential nutrients required each day for healthy vision. You should know, however, that these supplements do not eliminate the need for a healthy diet and do not allow for a diet based on junk food.
Taking a Healthy Diet for Healthy Vision
The US Department of Health and Human Services and the Department of Agriculture have dietary guidelines for a healthy diet, including an emphasis on eating more vegetables, fruits, fat-free and low-fat milk, poultry, fish, beans, eggs, nuts and lean meats. It is also recommended to consume foods low in saturated fat, cholesterol, trans fat and sugar.
As the average American does not eat enough of these healthy foods to culminate in a balanced diet, it's often advisable to take daily supplements that boost the body's intake of multivitamins and minerals. Such supplements fill the nutritional gaps gained by eating junk or unhealthy foods and can protect against various eye defects and diseases like cataracts and macular degeneration.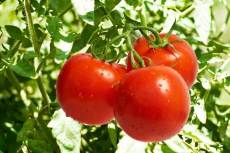 Fruits and vegetables are the best sources of vitamins and antioxidants.
Recommended Vitamins & Minerals in Vision Supplements
As research continues to explore the advantages of daily eye supplements, a number of vitamins and minerals have already been pointed out to have tremendous benefits to the eyes. Such nutrients are normally taken in during the course of a healthy diet but can be reinforced via supplements if you haven't been eating so healthy.
A number of these vitamins have specific roles in mitigating one's exposure to age-related macular degeneration and other chronic eye problems.
Vitamin A and beta-carotene is needed for night vision, the well being of the immune system and the healing of wounds,.
Vitamin B Complex supplements have been proved to reduce chronic inflammation, aid as treatment of uveitis, and help reduce the effects of aging on the eyes.
Vitamin C is an antioxidant with several advantages to the body. In regards to your eyes, it can help prevent cataracts.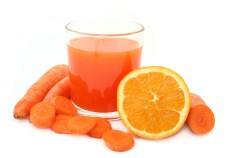 Orange foods contain carotenoids like lutein and zeaxanthin.
Vitamin D is naturally produced in the body from exposure to sunlight. However, deficiencies are still common, mostly during the winter months in areas with less direct sunlight. Vitamin D works to mitigate the risks of macular degeneration.
Vitamin E is thought to reduce the risk of cataracts
Lutein and zeaxanthin are essential carotenoids that can help lower the risk of cataracts and macular degeneration.
Omega 3 fatty acids work to prevent dry eye syndrome.
Tips for Buying Eye Supplements
The easiest and cheapest way to go about consuming all these nutrients is to get multivitamins, rather than purchasing each vitamin separately. It makes things cheaper and drastically reduces the number of capsules you need to take daily.
Check that the safety seal of your newly purchased supplements is in tact.
Here are some recommendations when searching for the right eye supplements:
Ensure the seal isn't broken and that the supplement is not expired by checking its expiration date.
Many people prefer capsules to tablets since they are easier on the stomach and easily digestible.
Don't consume supplements with unnecessary fillers like dairy, wheat or corn products, as these may trigger allergies or intolerance issues.
Make sure to take the recommended amount; the serving size should be displayed on the bottle.
Precaution
Don't exceed the dosage displayed on the bottle; even nutrients can have a toxic level.
Eye supplements are generally not a prescription drug; however, you should consult your doctor if you are taking medications, or if you are pregnant or breastfeeding.