Low Vision and Computers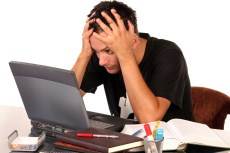 Using a computer can be very frustrating if you have low vision.
People who are visually impaired can use their low vision aids for reading, as well as when using a computer. Such visual aids include handheld magnifiers, eyeglasses with magnifier attachments and magnifiers that have stands. But visual aids are no longer limited to hand held aids and glass attachments; there is also software available that displays large print when viewing computer screens. Other software can read the data out loud.
With these special tools, people with low vision can complete the same tasks as people with normal eye sight. Things like making spreadsheets and surfing the internet are made manageable.
Nowadays, web browsers and operating systems on computers have features that can help people who have visual problems. These options let you increase the font size of the letters and data that you're viewing.
Some helpful tips on adjusting font size in web browsers:
Internet browsers have shortcuts provided for easy access to their users. When using Firefox, Chrome,Safari, or Internet Explorer, enlarging the data on the screen is easy. For Windows users: Press and hold down the Ctrl button, and press the + sign to increase and the – sign to decrease the size of text. However, this may not be applicable to all browsers. For Apple users: Press and hold down the Command button, and press the + sign to increase and the – to decrease the size of text.

Zooming in or out on text is easy with a mouse that has a scroll wheel.

If your mouse has a wheel on it you can try increasing and decreasing the page and text on your screen by holding down the Ctrl button (Windows users) or the Command button (Apple users) while scrolling the wheel up or down.
If all else fails you can do it manually by going to the view option on the Settings or Tools menu on your web browser's menu bar. Select the zoom option and adjust to desired size.
New software is being created to cater to people with visual problems. Software that increases everything on the desktop, like icons, data and even the mouse cursor, can help a person with low vision navigate the computer. A screen magnifier which you place in front of the screen to display bigger images may be useful as well. It is also wise to purchase an LCD monitor; LCD screens project sharper images.
Computer Systems with Voice Features
Low vision creates a real challenge to read data and do tasks on a monitor. Because of this, a new feature called the talking computer was created. Talking computers have an optical character recognition (OCR) operating system that lets them read, scan and analyze data before converting it to sound. It's kind of like having your own personal reader. This operating system can read data, documents, web pages and even the position of your mouse cursor.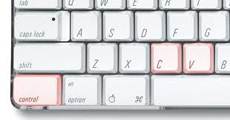 Keyboard shortcuts, such as Ctrl+C for copy and Ctrl+V for paste, can make using a computer much easier.
Mouse Control
People with difficulty seeing prefer to use keyboard shortcuts over navigating the mouse on the screen. It helps to memorize some of the useful shortcuts on the keyboard.
If your job requires a mouse or you just prefer using a mouse, it may be a good idea to purchase an ergonomically designed mouse to lessen stress when using it.
A lot of people find it frustrating when the mouse moves too quickly or too slowly on the screen. A quick fix on the mouse setting will do the trick. On a Windows operating system, simply go to your Control Panel and select the Mouse menu.
Adjust the Contrast and Glare
Using a computer screen can be frustrating if you have low vision. Change the settings to best suit your needs on a Windows computer by doing the following:
Go to the Control Panel on your PC and select the Display option.
Click the Appearances, go to the High Contrast option and adjust to desired contrast level.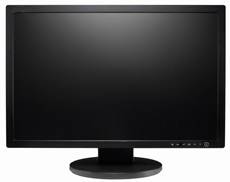 An LCD monitor significantly reduces glare and screen flickering.
An Apple computer also lets you change the contrast settings, appearance and color setting on your screen.
When it comes to low vision, the most recommended color setting is a light background and dark text to achieve a more vivid display. To avoid glare and unwanted light on your pc screen, add some curtains to windows that are near your working space. If the glare is from an inside light source change the position of your pc. You can also add special glare minimizing screens that can be easily placed on the monitor to ensure maximum display visibility.
Screen Flickering
One of the leading causes of eye strains is an old computer monitor that flickers. Older screens with a tube style display have a low refresh rate, causing the screen to flicker. This can be fixed by adjusting the refresh rate on the computer screen (found in the Control Panel under the Advanced Tab of the Display menu). A much better solution to this problem is to change to an LCD screen which lessens eye strain.