UV Protection in Glasses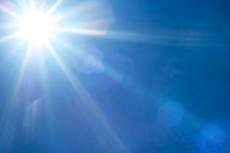 Sunlight can be very dangerous without the right protection.
More than likely, you are already aware of the dangerous effects of the sun's ultra violet rays to the body, especially to the eyes. The UV Index developed by the United States Environmental Protection Agency (EPA) and the National Weather Service (NWS) has brought much awareness to the risk of skin cancer and sunburn from the harmful rays of the sun.
UV damage has been linked to vision loss, pterygia, macular degeneration, cataracts and photokeratitis. Research also suggests that high energy visible (HEV) radiation from the sun can increase long term risks for macular degeneration. If you have low vitamin C and antioxidant levels in your body, your body is at larger risks of damage to the retina due to radiation.
How to Protect your Eyes from UV Radiation
Your eyes need to be protected from the sun. For adequate protection, sunglasses that block 100 percent of ultraviolet rays are recommended. Ideally, glasses that are a wrapround type frame should be chosen; these ensure the best protection because the wraparound style controls how much sunlight can reach your eyes from all angles. Broad brimmed hats can also be useful for eye protection.
Categories of High Energy Ultraviolet Rays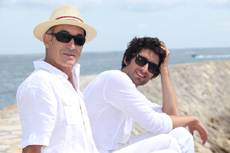 Sunglasses, hats and clothing are effective items to help protect you from harmful UV rays.
UVC Rays - These are the most harmful sun ray category . UVC is very harmful to the skin and eyes. Luckily, the ozone layer blocks these dangerous rays.


UVB Rays – These rays can be partially filtered by the ozone layer, but some still reach the surface. These are the rays responsible for stimulating skin pigmentation (known as melanin), causing it to darken and resulting in a suntan. With higher doses, it can cause sunburn along with the risk for skin cancer.


UVA Rays – These are the lowest energy light rays. They easily pass through the eye's cornea, lens and retina; overexposure of these rays can cause a wide variety eye problems.
Risks from HEV Radiation
High energy visible radiation (HEV) is, you guessed it, visible. These rays can deeply penetrate into the eyes, causing damage to the retina. HEV radiation is associated with the onset of macular degeneration.
Risks Outdoors
People who spend a lot of their time outside without protective eyewear are at risk for eye problems caused by HEV and UV radiation. Risks associated with these types of radiation can change daily and depend on factors such as:
Altitude – the levels of UV rays are much greater at higher elevations


Geographic location – tropical areas, especially countries near the equator, have higher UV levels than those located farther from the equator.


Setting –

Snow will reflect UV rays and intensify the effects, even though it's cold.




Wide open spaces, especially areas with many reflective surfaces such as sand and snow, have greater HEV and UV levels.


Time of the day – HEV and UV levels are higher from 10 in the morning til 2 in the afternoon, when the sun is highest in the sky.


Medications - there are medications that can increase the skin and body's sensitivity to HEV and UV radiation. Examples of such medications include birth control pills, tranquilizers, and diuretics.
How UV Rays are Measured
The UV Index developed by the EPA and NWS forecasts daily UV levels on an easy scale of 1 – 11. Plus, apart from the publication of daily UV Index, the EPA also has a UV Alert once the solar UV radiation is expected to be rather high.
Index
Risk
Recommendation
2 & below
Low

Wear sunglasses.
Wear SPF 15 sunscreen if you are prone to sunburns.
3 - 5
Moderate
Wear sunglasses.
Wear appropriate clothing and use sunscreen on exposed skin.
Stay in the shade or indoors during the sun's strongest hours (around midday).
6 - 7
High
Wear sunglasses and a hat.
Wear appropriate clothing and use sunscreen on exposed skin.
Reduce sun exposure from 10AM til 4PM, if possible.
8 - 10
Very High
Wear sunglasses and a hat.
Wear appropriate clothing and use sunscreen on exposed skin.
Minimize time in the sun from 10AM til 4PM.
11 & higher
Extreme
Wear sunglasses and a hat.
Wear appropriate clothing, frequently reapply sunscreen on exposed skin.
Avoid being in the sun as much as possible.

Information based on U.S. Environmental Protection Agency standards.
Children Need Protection, Too
Experts suggest that as kids reach the age of 18, they will already have taken in up to 80% of their lifetime UV exposure. Children love spending time outside, more so than adults, so they need to have their eyes and body well protected. There are a number of great quality sunglasses for children available on our website. Simply pick out a frame and add a tint to the lenses upon check out.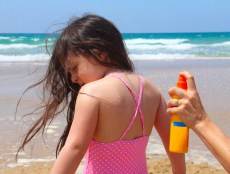 Protecting your children with just sunscreen is not enough; their eyes should be protected at all times as well.
The Importance of Using Sunglasses for HEV and UV Rays Protection
There are a number of misconceptions about the adequate eye protection from the sun. Here are some facts that can help you understand more about UV exposure and sun glasses.
All sunglasses sold at Visio-Rx offer full protection from UV rays.
Wear sun glasses even when you are in the shade, because reflections can still bring UV and HEV rays to your eyes.
Use sun glasses in the winter because snow can reflect 80 percent of the sun's rays.
Wear sun glasses even if you have UV blocking contact lenses for added protection.
Good quality sunglasses are essential for anyone. When purchasing sunglasses, choose a pair that protects you from harmful UV rays. When it comes to UV protection, the color of your lenses does not matter, and close fitting large rimmed frames are ideal because these protect your eyes from different angles. If you're ordering sunglasses from Visio-Rx, you don't need to worry: all our sunglasses come standard with full UV protection.