Eye Exams: How Much and How Often?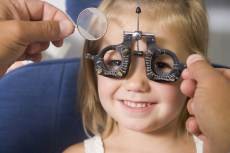 Eye exams are important for kids and adults alike, and should be done at least once every 2 years.
You've scheduled an eye exam, and now you're wondering about the cost, frequency and what you should bring with you. Here are some general guidelines to help you get some answers.
Cost of Eye Exam
You can choose to have your eye exam in several locations, such as a multidisciplinary medical clinic's eye department, office of an independent eye doctor, optical shop or retailer, group eye care practice, and many others. There are even areas in retailers such as Target, Sears, or Sam's Club where you can have an eye exam done.
Eye exam costs greatly vary depending on whether yours is performed by an optometrist or ophthalmologist, and other factors such as the kind of procedures involved in the exam. An eye exam usually costs around $50 to $100 in an optical chain or retail store. If you want eye tests for contact lenses, you should know that such test can be more costly than a regular eye exam for glasses.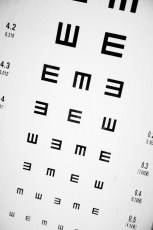 Tumbling E charts may be used to test a person's visual acuity.
There is no universal standard for eye exam frequency. The timing of your exams greatly depends on your doctor, your age and your family history of eye diseases. You can have the same quality eye exam at a cheaper cost if you compare prices. When doing so, make sure that the tests you're comparing include:
Near vision and distance evaluation using an eye chart
Assessment for astigmatism, nearsightedness, farsightedness, presbyopia and other eye related disorders.
Evaluation of your eyes' capability to function as a team.
Eye pressure exams to test for glaucoma.
Internal eye examinations for identifying eye problems like macular degeneration and cataracts.
A review of your own and your family health history
When you ask for details concerning the cost of eye exams, always make sure to note which tests are involved. There are many locations or clinics that advertise cheap exam fees, but that charge extra for specific procedures like retinal photos or pupil dilation.
When scouting for a high quality eye exam, you should consider some other aspects such as the doctor's professionalism and overall attitude towards his work. You need to take note of the training level of his assistants, how long you have to wait to be examined, hygiene of the clinic, technological advancement of equipment, operation hours, and overall convenience of the doctor's clinic. Before making any appointment you may also need to know if the eye doctor accepts your insurance plan.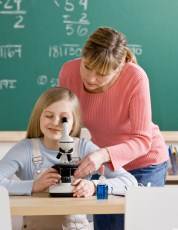 Approximately 80% of school based learning is done visually.
When to Have Your Eyes Tested
Eye experts suggest that a comprehensive eye examination is necessary every other year. Children, too, need regular examinations because poor vision might interfere with their academic performance. Children need to undergo comprehensive eye exams because 80 percent of the material they receive in school is visually presented. As stated by the American Optometric Association (AOA), children need to have their very first eye exam at 6 months, another one at 3 years and again when they start school.
Children who are at risk for eye problems may need to have their first eye exams at 6 months old and more frequent tests thereafter. Risk factors for eye problems in children may include strabismus (crossed eyed or turned eyes), low weight or premature birth, family history of diseases in the eyes, and anisometropia (high refractive error). Moreover, children who are wearing glasses or contact lenses need to have their eyes checked regularly.
Older adults and seniors need to have their eyes checked for diseases which can be vision threatening. For the maintenance of a healthy vision, it is highly recommended by the AOA that adults age 18 to 60 years old need to have a comprehensive eye exam every 2 years and adults age 60 and over every year.
Risk factors, such as professions that pose eye hazards, visually demanding jobs, and family history of eye disorders or other diseases, such as macular degeneration, glaucoma, high blood pressure and diabetes, need to be assessed during eye exams. Other risk factors include consumption of drugs with eye related side effects and previous eye injuries or surgeries.
Type of Doctor Needed for Exams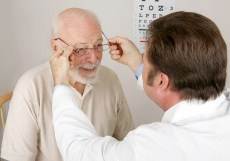 Choosing which eye care specialist to see depends on your personal needs.
With regards to eye care professionals, there are three kinds: ophthalmologists, optometrists and opticians. Who you approach depends on the eye care that you need. An ophthalmologist (who is a medical doctor) is licensed to do surgery, as well as any other treatments. An optometrist is licensed to prescribe simple medications, but is not trained to do eye surgery. Opticians are able to do eye exams, but are not doctors and have only undergone selective training unlike ophthalmologists or optometrists. Opticians usually specialize in glass fittings and contact lens grading, and if an optician finds a problem during a routing eye exam, he or she will refer you to either an optometrist or ophthalmologist, depending on your needs.
What Should I Bring?
It's important to be prepared for your eye exam. Bring a list of medications (prescription and over-the-counter) you are currently taking, your current glasses, a copy of your vision insurance, and a list of any questions you may have.