Eye Doctor: Where Should You Go?
Annual checkups and physical examinations are important. In today's world, people are more conscious about their health.
Eyes are essential to be able to function normally each day. With this, it is important to choose an eye doctor whom you can count on. To begin with, there are 3 types of eye practitioners: ophthalmologists, optometrists and opticians.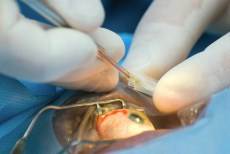 Ophthalmologists are the only eye doctors that are licensed to perform eye surgery.
Ophthalmologist
In the field of medicine, an ophthalmologist may be a medical doctor (MD) or osteopathic doctor (DO) specializing in vision and eye care. These doctors are equipped with enough knowledge and skill to perform various eye examinations, diagnose or identify eye problems, provide treatment and conduct eye surgeries. In addition, ophthalmologists prescribe medications and write prescriptions needed by those wearing contact lenses and glasses.
Another important function of an ophthalmologist is to diagnose and treat clients with eye conditions related to other diseases, like diabetes, arthritis and multiple sclerosis. Some ophthalmologists also offer plastic surgeries like repair of drooping eyelids (blepharoplasty) and improving tone around the eyes.
For the scholastic records, ophthalmologists have completed a four years of college, four years of medical school and one year of internship spent on theoretical enhancements and direct patient exposure in various medical settings. Then the ophthalmologist continues to study for three more years during an ophthalmic hospital-residency. Their specialty is in the diagnosis, treatment and management of medical and surgical conditions affecting the eye and visual system.
Optometrists are trained to recognize and treat eye diseases with medications.
Optometrist
An optometrist must complete a four year college degree and an additional four years of post graduate training in optometry school.
The roles and functions of an optometrist are close to that of the ophthalmologist. An optometrist is also an eye doctor that earned a degree of Optometry (OD). They examine the eyes to check for visual and eye problems caused by numerous health conditions. They also correct errors of refraction through prescription of contact lenses and eye glasses, and are able to prescribe medications to treat eye related problems and diseases. However, optometrists are not licensed to perform surgeries. In some cases, optometrists provide pre- and postsurgical therapy guided by state law and the discretion of the practicing ophthalmologist. Generally, the scope of practice of an optometrist varies from one state to another.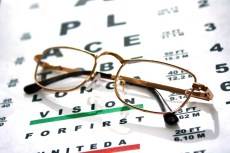 Opticians are able to perform eye exams and outfit patients with a glasses or contact lens prescription.
Optician
Another important member of the eye care team is the optician. Opticians are not doctors, but they are able to fit a patient for a glasses or contact lens prescription. They are also responsible for adjusting and repairing glasses. Opticians are able to do eye exams, but are not doctors and have only undergone selective training unlike ophthalmologists or optometrists
Should I See an Optometrist or an Ophthalmologist?
This is actually one of the most frequently asked questions for individuals experiencing eye problems.
If you have not been previously diagnosed to have eye problems or you do not require any special medical attention, routine eye check up and assessment may be performed either by an optometrist or ophthalmologist. These doctors both have the ability to detect and identify eye problems which may require further management and evaluation.
Once an individual is experiencing eye discomforts or has been diagnosed to have eye problems like glaucoma or cataracts, it's important to consult an eye doctor who is highly specialized. This means you'll have to consult your ophthalmologist. If you do not have one, your optometrist will be the one to make a referral.
Most optometrists know the ropes of treating common eye problems like dry eyes, eye infections and some chronic eye diseases without the assistance of an ophthalmologist. However, only the ophthalmologists are adept in providing comprehensive eye management especially for those with complex eye conditions.
Co-management may be an ideal and cost effective solution to keep your eyes in good shape.
There is another option when dealing with chronic eye problems. This has existed for some time and it is called co-management. Commonly, the optometrist makes a referral to an ophthalmologist to be able to help the client identify his or her eye problem and be provided with an appropriate treatment plan. The ophthalmologist may manage the problem either through pharmacologic options or surgery. Once stability is achieved and the condition is under control, the ophthalmologist can send you back to your optometrist for continued treatment, monitoring and care.
Co-management is a good option because two doctors are exerting their effort to provide maximum medical management. If you are satisfied with the kind of care provided by your primary eye doctor but you want to be more specific with what's going on into your eyes, you can always be referred to a specialist.
Insurance and Eye Doctors
It is definitely an advantage if you have health insurance with a vision plan. It is important to remember that, before consulting your doctor, you have to check first if he or she is covered by your provider.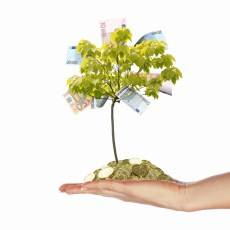 Unfortunately, money doesn't grow on trees. Researching your options is the best way to save money on eye exams.
To ensure that you will not have to pay too much out of pocket, you should obtain information by calling the doctor's clinic and provide them with your insurance details. Some insurance companies have a directory or guide on their official websites that details which doctors are covered by your plan.
Nearly all ophthalmologists and optometrists who offer general eye care consider Medicare for their patients, but be aware that routine eye exams may not be covered.
If you have a health card and you want to have your eyes checked or have your eyeglasses updated, the rule of thumb is that payment for the exam will be yours unless you have a private vision insurance covering even routine eye exams. But if you have a pre-existing eye disorder, portions of your eye exam may be covered. Always ask your doctor for details. Also, be mindful on how insurance claims are handled. Do you have to pay first for the consultation and then have it reimbursed, or will your doctor automatically bill the insurance company without upfront payment?
If you do not have vision insurance, choose the best doctor and consider the cost of consultation. You may also want to inquire about the possible tests that may be conducted and their costs.
Qualifications
Make sure that the doctor is certifiably trained, licensed and has a good set of credentials. Ideally, diplomas and other certifications should be posted in the doctor's office for reference.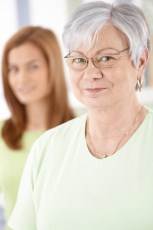 Asking your family and friends about their eye doctor will help put your mind at ease.
Referrals
One of the best ways to be able to find a good eye doctor is through family and friend referrals. It is better if the doctor has proven his or her ability as vouched by the patients who have been taken care of by him or her.
Services offered
Check on the services being provided by your eye doctor and what they do if a patient requires eye surgery or other invasive procedures. Consider who the surgeons and specialists will be and their location.
Experience
An ophthalmologist or optometrist who has a long period of experience is an advantage since they have dealt with a lot of patients with various eye conditions. In health and wellness, there is no room for errors, negligence and malpractice.
There may be cases that your eye doctor is involved in research and scientific investigations and this is definitely an advantage. The implication is that he or she is very much up-to-date with new trends, developments and techniques in relation to eye treatment and eye conditions.
The eyes, though only a small portion of the body, should not be taken for granted. Eye wellness is an essential component of your body and life.