Strabismus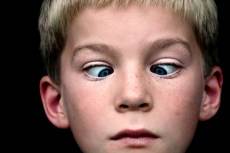 Strabismus is a serious condition that should be treated as soon as possible.
Strabismus, more commonly known as "crossed eyes," occurs when a person's eyes do not look at the same object together: one eye behaves normally, and the other points in a different direction.
Strabismus is classified into four categories based on which direction the weaker eye points: esotropia (the eye points in, the classical "crossed eye"), exotropia (the eye points out), hypertropia (the eye points up) and hypotropia (the eye looks down).
Strabismus can be corrected by means of patching and adding prism correction in glasses. Prism correction is applied to allow the eye to relax in its natural state by means of redirecting light across a series of tiny prisms into the eye.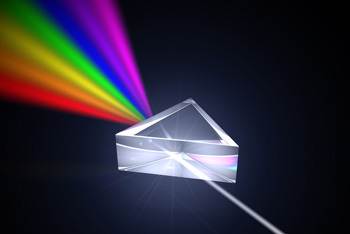 Inserting a series of prisms into glasses is one solution for crossed eyes.
It is highly recommended to start treatment as early in life as possible, especially because muscles in children's eyes are still underdeveloped and can be corrected. Also, treatment is important so that other developmental issues such as motor skills and other physical developments can progress appropriately.
Surgery to correct strabismus has become more common in recent years. To determine which treatment option is best for you, speak with your eye doctor.