Refractive Errors
What Is a Refractive Error?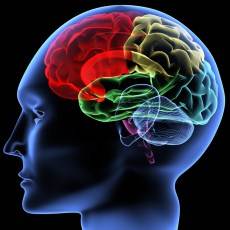 Our brains take the signals from the optical nerve and turn it into vision.
When light hits a curved surface, such as your eye, it bends. This is called refraction. When light hits your eye, it is refracted onto the retina, which consequently sends signals to the brain via the optical nerve to process this as a person's vision. But when the surface doesn't allow for proper refraction of the light onto the retina, it will create vision problems. This is called a refractive error.
Types of Refractive Errors
When refractive errors occur, light may be refracted in front of the retina, creating nearsightedness, or beyond the retina, causing farsightedness. A nearsighted person will have blurry vision when focusing on objects far away, while being able to see clearly up close. A farsighted person will have blurry vision up close, and potentially clear distance vision, though this does depend on the severity of farsightedness.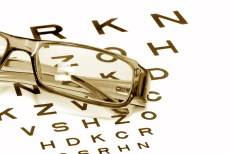 Refractive errors are easily taken care of
with glasses.
When the eye refracts light onto two separate points, neither of which touches the retina, the person will be astigmatic. Vision problems associated with astigmatism include distortion of vision and blurring of vision both near and far. All of these refractive errors are easily fixed with glasses.
Refractive errors are very common, and the direct cause for someone to need glasses. Glasses will properly bend light so it ends up on the retina, as opposed to in front or behind it, to create clear vision.