How to Shop: Easy as 1, 2, 3!
Shopping for your next pair of glasses at Visio-Rx.com is affordable, fun, and easy. You're only
3 steps away from a new pair of quality glasses:
Step 1: Search for the Perfect Frames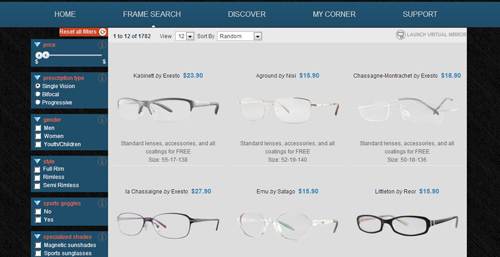 Our frame search has been designed to make finding your next pair of glasses a breeze. You can search on a wide variety of variables, like frame size, color, style, shape, material and gender. To get started, click on "Frame Search" in the top navigation bar.

Step 2: Enter Your Prescription Information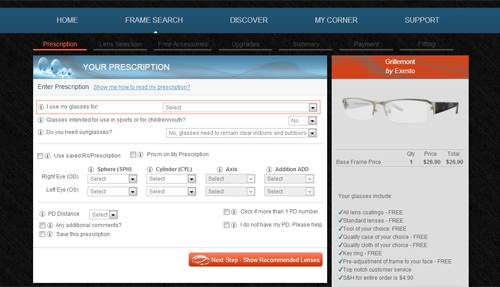 Adding lenses to your frames is a breeze with our check out process. We guide you through the process with the expertise of an optician, but without the push for upgrades. Since we have the largest lens selection on the web, we will recommend lenses for you based on your prescription. But you are always free to make your own decision, whether it follows our recommendation or not.
Step 3: Pay Using Our Secure Server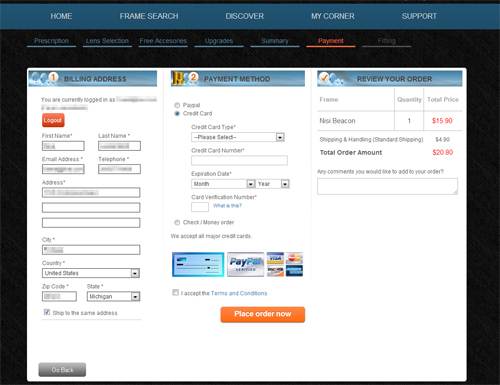 Paying at Visio-Rx is safe and easy. We are very concerned about safety, and as such our check out is provided by PayPal; a guaranteed safe way to check out using a variety of payment options.