Do You Sell $7 Glasses?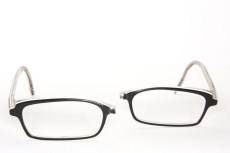 Usually, the quality of extremely cheap glasses is exactly that: cheap.
No, we do not sell a pair of glasses for $7. There are a few other websites that do this, but we have chosen not to get involved in a "race to the bottom". Our glasses start at $24.90, with all lens coatings included.
By ordering glasses on the internet, very significant savings can be achieved compared to buying in a shop. If your budget does not allow spending just a few dollars more to ensure you get a quality pair of glasses, then unfortunately Visio-Rx can not help you.
Prior to ordering glasses from a website that offers glasses at $7, there are few questions you may want to ask:
Buying glasses on the internet can save you significantly, but make sure you are getting the most for your money.

Do the lenses come with all coatings included? Often, extra charges apply when you want the coatings offered as a standard by Visio-Rx.
What material is the frame made of? You will find that usually it is made of the cheapest type of plastic, a material not recommended by Visio-Rx.
What is the selection of available frames? Often, the selection of low priced frames is rather limited.
Does the price include 1.57 index lenses? Frequently, it will only include the least expensive, 1.50 index lenses.
What is the price for upgrades to other lenses? Often, you will find that the lens upgrades are expensive, or that no upgrades are possible to the low priced frames.
When buying multiple pairs, what is S&H? Many
sites charge S&H for each pair, which in effect is
just a hidden price increase for each frame.
How is customer service?
For more questions on how to compare websites, click here.
We hope you have an enjoyable experience shopping for glasses on the internet.