Tips to Protect Your Eyesight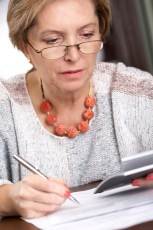 Researching your family history will help you be prepared for possible inherited diseases.
In order to maintain your lifestyle, taking care of your eyesight is important. A number of vision threatening eye disorders affect at least 1 in 6 adults ages 45 and older. The risk for changes in vision boosts with age.
According to a report by the American Academy of Opthalmology (AAO), an estimated 43 million Americans will develop eye related diseases by 2020. Below are some helpful tips to help protect your eyesight as you age.
Know your family history for eye diseases – There are some eye diseases that can be passed on from generation to generation. Because of this, it is very important for you to know if your family has any existing genetic eye diseases or any forms of diseases, like diabetes, that can possibly lead to eye disorders. For this reason, it is essential for you to have regular eye exams all your life. Early diagnosis can limit visual problems and help the preservation of your eye sight.
Exercising – The AAO states that the chance of age related visual problems like macular degeneration can be reduced by up to 70 percent with the right amount of exercise. Simple activities, like walking, along with the right diet can help minimize risks for eye disorders.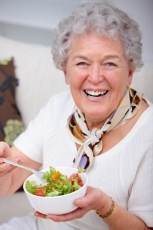 Proper nutrition will keep your whole body, including your eyes, healthy.
Eat a well balanced diet – Proper diet is essential in all aspects of life. Studies have indicated that the risk for cataracts can be reduced with the consumption of antioxidants obtained from fruits and vegetables. Other studies have also shown that omega-3 fatty acids in fish can help minimize the risk of macular degeneration and dry eyes. Moreover, you can incorporate vitamins to your diet to ensure that you are getting the right supply of nutrients in order to keep your eyes in good health.
Visit your doctor for regular physicals – Physicals check for high blood pressure and diabetes which can lead to serious eye damaging conditions such as diabetic retinopathy, glaucoma, and macular degeneration if left untreated.
Do not smoke – Smoking is not only dangerous to your lungs, but also to your eyes. Smokers are have a higher chance of developing cataracts and macular degeneration than non-smokers.
Be cautious about changes in your vision – Any change in your vision needs to be taken seriously. The moment you realize these changes, you need to consult your doctor. Do not wait for the signs to worsen, because the cause may lead to blindness. Some of the signs that you need to be cautious about include swelling, eye pain, frequent light flashes, ghost images, blurry or double vision, sudden darkening of vision, spots or floaters. Any of these signs need immediate attention.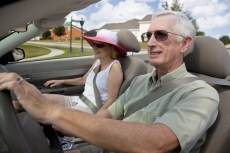 Wearing sunglasses that block 100% of UV rays while outside will help preserve your sight.
Wear sunglasses – Harmful UV rays can damage the eyes if left unprotected. This is why you need to wear sunglasses with 100% UV protection when you are outside. Proper sun glasses can help reduce the risk for cataracts and eye damage.
Wear safety glasses when working – If your job present risks to your eyes, make sure that you wear the right kind of eye protection. For example, if you are a welder, always wear your safety goggles to work. If you are active in sports, you should wear appropriate sports glasses to protect your eyes.
We cannot stress enough the importance of getting regular comprehensive eye exams that include procedures such as pupil dilation. An exam can identify your risks for major vision related diseases. Furthermore, eye exams can assure that you get the correct prescription to correct your vision.
Following these tips cannot guarantee your perfect vision forever; however, you can minimize the risks of rapid damage to your eyes.