Signs of Age Related Problems
When it comes to keeping your eyes healthy and bright, you should follow your regular check up, especially when you're in your 60s and up. It also helps to know some signs and symptoms to watch out for about eye diseases so that you'll know how to prevent or get immediate treatment if you ever experience these. Eye problems can occur at any given time and age, but is more likely to happen when you're older.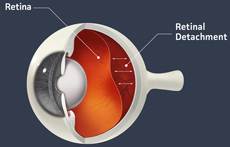 Floaters, spots and a sudden darkening of vision may be symptoms of retinal detachment, a condition that causes blindness if not treated right away.
Signs and Symptoms
It is important to get your eyes checked if you notice any of the following symptoms:
Seeing spots and floaters can indicate a problem with your retina, where vision is processed. Floaters and spots just suddenly appearing in your vision can be serious and you should immediately see your eye doctor, for this may signal retinal detachment.
Sudden darkening of vision can also indicate a retinal detachment. Medical attention should be immediate; blindness can result if the retina is not reattached as soon as possible.
Experiencing sudden dizziness, vomiting, redness or pain in the eyes can be caused by damage in the optic nerve, usually caused by glaucoma, and can result in permanent blindness. Other symptoms of glaucoma are a slow narrowing of your vision and losing your peripheral vision, also known as tunnel vision.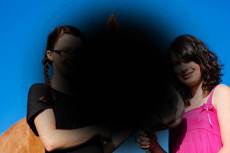 People with AMD often experience loss of central vision.
Distorted and slow loss of central vision can be a symptom for age-related macular degeneration (AMD). Nowadays, medicine has made many breakthroughs with AMD and an array of treatments are readily available to stop blindness. Immediate therapy can even reverse some of the vision loss.
Blurry, cloudy vision and halos when looking at lights at night are some symptoms of cataracts. Although cataracts don't cause any immediate medical problems, they will worsen and cover your eye's lens overtime, clouding your vision completely. Cataracts can easily be treated with surgery, and it is recommended to get this surgery as soon as possible to avoid further complications.
Blurry vision, dark spots and floaters could be a sign of diabetic retinopathy. If you have diabetes, extra care is essential and getting your eyes checked regularly is important. You can talk to your optometrist about any eye problems that you're having, especially when you're age 60 or older.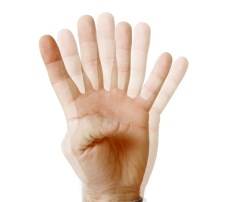 Sudden double vision can be a sign of a stroke and should not be taken lightly.
Itchy, red and burning eyes are symptoms of dry eye syndrome. This condition feels more like an irritation than an eye disorder. Tears play a vital role in the eyes as this is the lubricator and protector of your eyes; it washes away any dirt or dust, and keeps the eye moist to promote better visual performance. Dry eyes syndrome can be easily treated, your doctor will usually prescribe you fake synthetic tears to stop the irritation and itchiness.
Sudden double vision. Double vision can have many causes, but if you experience rapid onset double vision, it can be a sign of a stroke. Seek medical attention immediately.
Blurry eye sight in one eye. This could be a problem in your retina, known as a macular hole, where your eyes have problems on focusing. If you experience this and are over 60, seek medical attention. A macular hole can eventually lead to blindness.
Diet, lifestyle and environment also play a vital role when it comes to your overall health. Keep a healthy lifestyle and eat nutritious foods that promote healthy eyes. Avoid places that are dusty, sandy and have chemicals; all of these can damage your eyes.