Nutrition Can Help Protect Eyesight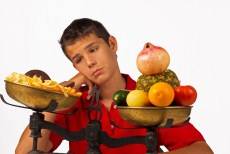 Making healthy eating a habit while you're still young will increase your chances of making healthy decisions throughout the rest of your life.
There are a number of eye diseases that you should be cautious about, even at a young age. As you get older, taking extra care of your eyes is necessary; cataracts and macular degeneration are some of the most common age related visual problems which can lead to blindness. However, changes in lifestyle, as well as proper nutrition can help delay and even prevent eye problems.
Other than diet and lifestyle change, you can also keep your eyes in good shape by protecting them from harmful UV rays, and getting regular eye exams and physical check ups. This way, chronic diseases can be treated with early detection. Diabetes, which can cause diabetic retinopathy, is one of many diseases that can be identified during a yearly physical checkup.
Having regular eye examinations is essential for keeping your eyes healthy, especially as you grow older. If eye disease can be caught early, treatment can be started before you end up losing your vision forever.
Antioxidants + Proper Diet = Healthy Eyes
In all aspects of life, diet is very much an essential part to having a healthy body. It is a habit that you have to maintain as a part of a healthy lifestyle. The food that you take in everyday, as well as dietary supplements, affect your general health, including your eyes.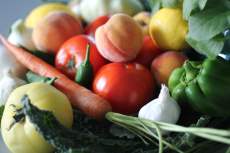 A naturally colorful diet is recommended.
If you want to have optimal eye health, the best and easiest solution is eating a lot of green vegetables and colorful fruits. Stay away from eating food with too much saturated fat and sugar, because these can increase the risk of eye diseases.
Individuals who consume a balanced diet are less likely to have conditions such as diabetes, cardiovascular disease, macular degeneration, and cataracts. Experts suggest that a healthy diet should involve at least 5 to 9 servings of fresh fruits and vegetables every day.
Dark green leafy vegetables and colorful fruits contain antioxidants that help protect your eyes by minimizing free radicals which lead to age related visual problems. Greens like kale and spinach contain lutein, which is known as the best antioxidant for eyes. Broccoli, peas, and sweet corn contain lutein as well.
Vitamin A is also necessary for the maintenance of healthy vision and is usually found in orange and yellow vegetables like squash and carrots. These also provide vitamin C, which is another strong antioxidant.
Diet Guidelines for Healthy Vision
Here are some diet guidelines that you can follow in order to have quality vision for life.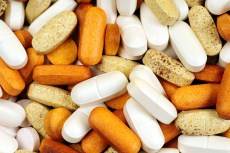 Make sure that your supplements contain natural sources of omega 3 and vitamin E.
Take supplements – Supplements like vitamin pills with omega 3 fatty acids and vitamin E can help maintain good vision. However, supplements should not be your main source of vitamins; your main sources should be healthy foods in your diet.
Minimize sodium intake – Too much salt is bad for your eyes. It can increase your risk of cataract development. Eat food with less salt and look for sodium content levels on packaged and canned foods. A balanced diet contains 2000 milligrams of sodium every day. As much as possible, eat fresh and frozen foods instead of canned or pre-packaged ones.
Make sure to consume healthy fats – Omega-3 fatty acids usually found in flaxseed oil, canola oil, walnuts, and fish can help prevent cataracts and dry eyes. Eating any of these foods at least once weekly is advisable.
Choose the right protein source – Whether protein is healthy or not is determined by the way it is prepared. It is best to stay away from foods rich in saturated fat like dairy products and red meats. Choose fish, nuts, eggs and lean meats instead as protein sources.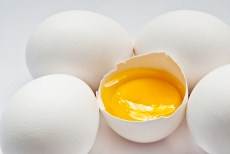 Eggs are an excellent source of protein.
Hydrate – Hydration is important for your body. Low fat dairy products like skim milk or fat free yogurt can be a part of your healthy diet plan; these may help minimize dry eyes and eye irritation as well. Fresh fruit and vegetable drinks, herbal teas, and water can also help prevent dry eyes.
Eat cereals and whole grain – You may not know this, but fibers are essential for keeping your eyes healthy. Fibers can also trick your stomach into feeling full, allowing you to limit your calorie intake. Pure whole grain is recommended by experts. Refined white flour and sugar usually found in cereal and bread can raise your risks of having age related eye disorders. This is why you need to choose foods with more fiber to help slow down the absorption and digestion of starches and sugar.
More About Supplements

Age Related Eye Disease Study has tested that dietary supplements with beta carotene, vitamin C, vitamin E, and zinc can minimize the risk for the development of macular degeneration. Other studies have also shown that vitamin B supplements (B12 and folic acid) and daily vitamins can help minimize the risk of cataract formation. Studies also suggest that omega-3 fatty acids can help minimize cataract development.
Taking supplements for the eyes every day is safe. However, always make sure that you are taking the right amount along with proper diet and a healthy lifestyle. And, most importantly, always check with your doctor before starting a new supplement.