How to Cope with Vision Loss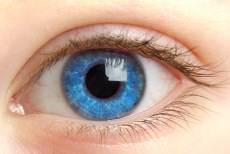 As we age, our pupils don't dilate and constrict as easily as they once did.
A lot of visual conditions due to aging can be remedied with manageable solutions like adding extra lights in places you usually practice your hobbies like reading, fixing things, sewing and other projects.
When you reach your 60s you may say that your vision wasn't what it once was, and you may find that doing stuff like reading in areas that are not that well lit to be difficult. Aging plays a major part when it comes to your eyes' performance. When you get older, your pupils do not work as well as they used to; more than likely they won't open as wide to let light enter. This means an insufficient amount of light reaches the retina, diminishing your vision. To aid you with this problem try following these simple steps:
Add lamps underneath or beside cabinets where you usually do tasks that need extra precautions like cooking.
Open up windows to let light inside your work space and, if possible, change your light bulb to a brighter quality. Make sure to pick colors that are not strenuous and glaring to the eyes.
At work, try requesting some additional light or lamps to be placed at your work area.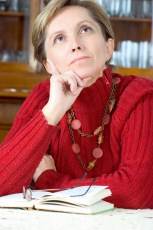 If you are noticing changes in vision, go to your doctor immediately.
Changes in your vision due to age can make tasks that used to be easy and manageable into hard and stressful ones.
It is important to have your eyes checked by your eye doctor regularly. Your eyes need to get tested for any diseases related to aging in order to prevent problems in the future. If you have eye problems, never hesitate to talk about it to your doctor, and ask about any treatment options that can lessen the consequences age can have on the eyes.
Cataracts are a common problem among older people. Cataracts can make your vision blurry and cloudy, and if left untreated cataracts can cause blindness. They are treatable with a minor surgery where your damaged eye lens is replaced with a man-made lens.
Permanent Loss of Vision and What You Can Do About It
Diseases like macular degeneration, glaucoma, and diabetic retinopathy are other conditions older people may encounter. Nowadays, a lot of vision aids are readily available for those who have vision problems to help them perform everyday tasks.
Visual aids can help when it comes to going through everyday life with vision loss. These aids include:
A magnifying glass is a cheap, portable tool that can come in very handy for reading menus and other small prints.

Magnifying glass– magnifying glasses are great tools for reading as well as for doing tasks that require you to see small details.
Lights – add additional lamps and lights to places where you usually spend time.
Audio – today, technology has taken a step forward by offering readers something useful: the audio book. You can sit on your favorite chair and listen to your favorite book or novel, instead of struggling to read the fine print in your book.
Screens – new screens that can be added to your computer and television are able to lessen glare and thus reduce stress on your eyes.
Software – if your work involves long hours at the computer, then maybe software that can zoom and magnify almost anything on your screen, including the mouse, can be beneficial to you.
Aging and Vision Loss
During the past few years there has been a worrisome incline in the tendency to ignore the visual needs of our senior citizens. It has been noted that about a third of the senior citizens in America have glaucoma and are not currently undergoing treatment. This neglect could lead to blindness.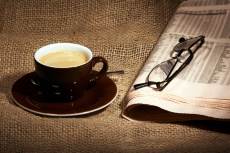 Regular eye exams will help elderly people live independently for as long as possible.
One of the most fatal accidents that elderly people experience, which can be prevented, is slipping and falling. It has been noted through studies that one of the main causes behind these accidents is poor eye sight. By simply getting their eyes checked regularly and treating any eye condition that they have, the risk of accidents can be reduced. Not only does improved vision make their environment much safer and accessible, but it also maximizes their abilities and improves their confidence in doing everyday tasks. A yearly eye exam can aid elderly people in living independently for much longer than people that don't get their eyes checked on a regular basis.
Consider the following findings:
A study conducted by Investigative Ophthalmology and Visual Sciences magazine published in 2007 found that people with untreated glaucoma are 3 times more likely to have a detrimental fall and 6 times more likely to be involved with road collisions.


One of the major reasons why the elderly are admitted to nursing care homes are because of fall accidents, according to Neurologic Clinics Journal.
It is important to take care of older members of the family, whether they live under the same roof as you, in a nursing home, or alone. Looking after their general health is important, but making sure they have proper eye care can be one of the most important things to allow them to enjoy their normal quality of life.