Safety First: Tips to Improve Night Driving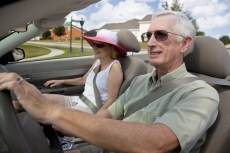 In order to keep you and your passengers safe on the road, regular eye check ups are a must.
What can you do to ensure your family's safety and yours while driving at night as an older driver?
Visit your eye doctor regularly, particularly when you notice something wrong with your eyes. Never leave anything out when explaining to your doctor any problem with your vision so that further tests can be done and treatment can be given as soon as possible.
A yearly check up is essential, especially when you have diabetes. Your doctor can give you tips on diet and how to control the level of your blood sugar, and provide you with the proper ways to prevent or reduce any condition related to diabetes.
When it comes to intersections, be extra careful, specifically when turning left. Based on a 2007 study by the Insurance Institute, 40% of fatal road accidents at intersections involve motorists who are at an older age.
If you have cataracts and you're planning on surgery, talk to your eye doctor and surgeon about intraocular aspheric lenses. These lenses are made to make your eyesight much clearer and crisp, plus it also enhances your vision and contrast sensitivity.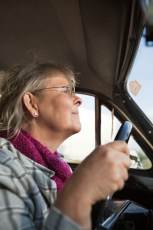 Take your time when crossing intersections; this is where the most accidents occur, specifically when turning left.
When you experience any symptom of eye disease, never hesitate to get medical help. Do not self medicate, always talk to your doctor before using over the counter medications. Most eye conditions only show symptoms when the disease has already progressed to an advanced stage, so seeking immediate medical attention is important. In order to catch these diseases before they start threatening your vision, make sure to get eye exams on a regular basis.
Drivers who are older have difficulty when it comes to foreseeing situations that need quick reflexes or a fast reaction. You can talk to an ophthalmologist about getting special glasses that can aid your vision, especially at night time and deflect any glare from light sources, which can distract you while driving.
Is Your Driving Safe?

Do your passengers like your family and friends worry about the way you drive? Do you sometimes get confused and become unable to function well when driving? Do cars suddenly pop into view when they're already very close? Do other drivers frequently honk at you? Do people decline when you offer to drive anywhere?
If you answered yes to one of these questions, your driving might not be safe. The following points may suggest difficulty driving:
Difficulty reading signs ahead of time and being able to respond to them.
Trouble with your vision when there is glare or headlights ahead while driving.
Other drivers honk or shout at you frequently.
You get nervous when entering intersections that are busy, especially when turning left.
You get drained and stressed out when driving.
You've been pulled over by police because of your driving.
People avoid you when you offer a ride.
Tips for Safe Driving
The following are some tips for driving safely: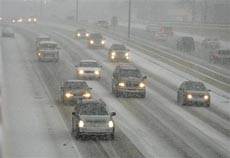 If driving conditions are bad, take your time or take a break.
Think ahead when you have to drive at night. Map out the directions of where you're going, especially during long trips. Avoid roads that are not well lit, and opt instead for easy to navigate routes that are the shortest and closest route to your home. If possible avoid routes that have lots of turns and intersections.
Make extra time and plan ahead if conditions are not favorable. Never drive when you're tired. If possible get a good night's rest before the trip and relax. Avoid anything that could distract you from your driving and stay focused at all times. If you are taking a long trip, try to drive during daylight hours as much as possible.
Always think of safety. While on the road keep in mind to put some distance between you and the driver behind and in front of you.
Windows should be clean and clear at all times. If possible add some features to your car that help you with your driving, like putting on larger side mirrors, automatic transmissions, power brakes and steering, and GPS units.
Like your eyes, your car needs to be in top shape. Take it to a car shop to check the brakes, tires, lights and other parts for extra precaution.
Take driving lessons every once in a while to help freshen your driving skills and add some new techniques.