Dry Eyes and Menopause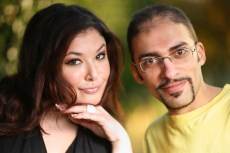 Women are almost twice as likely as men to experience dry eyes as they get older.
People who are at an older age can be plagued by dry eyes, varying from a mild to a severe condition. Women who are age 50 and above have a higher chance of having severe dry eyes. Recent studies have shown that older women suffer from dry eyes almost twice as much as men.
One of the reasons that older women are more frequently plagued with dry eyes is because of menopause. Due to the changes of chemicals and hormones in the body, it is very possible that some of the chemicals that interact with tear production may be disrupted. This could result in fewer tears that lubricate the eyes, thus resulting in dry eyes.
Treatment for Dry Eyes for the 40+
When going through menopause, estrogen levels in the female body decrease and estrogen replacements for this are not very effective when it comes to soothing dry eyes.
Women around the age of 40 who are diagnosed with dry eyes should avoid PRK and LASIK laser vision surgeries; these correctional surgeries can permanently alter the cornea, may not lessen the dry eyes and could even make the problem worse.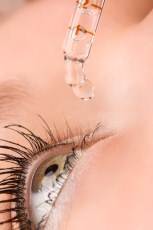 Eye drops may be prescribed to provide relief from dry eyes.
If surgery is really necessary, make sure to chat with your doctor before. When prepping you for surgery your ophthalmologist will test the level of moisture in your eyes to see if you can undergo the vision correctional surgery.
Some other conditions can be the cause behind your dry eyes and it's important that you get checked for things like thyroid problems and get the right treatment for your dry eyes. It is important to pinpoint diseases that are associated with dry eyes and aging in order to prolong your health and vitality.
Be aware that some medications, like antidepressants or heart medications, can be the reason for dry eyes or worsen it. Talk to your doctor about this if you are having problems. You may want to consider changing your current medication in order to relieve your dry eyes.
Another probable cause behind dry eyes could be allergies that cause inflammation and irritation. It is highly recommended to get your eyes checked when experiencing discomfort to get the proper treatment. Your eye doctor will usually prescribe synthetic tear drops or other eye drops to moisten and relieve the dryness and inflammation in your eyes.