Customized vs. Mass Produced Reading Glasses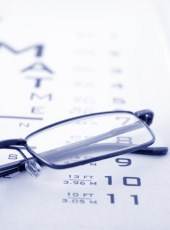 Reading glasses often make the entry into your life when your arms have gotten "too short" to bring print into focus.
That time will come when you will find yourself saying, "I think my arms have gotten too short to read this paper". This phenomenon is called presbyopia. Presbyopia happens to everyone as they age, and is perfectly normal. Reading glasses are among a variety of options available to relieve the symptoms of presbyopia.
Typically, people who have never needed visual correction before may begin correcting presbyopia by using a pair of reading glasses, and can eventually decide to step over to progressive or bifocal lenses, which are great choices for correcting both near and distance vision.
There are also temporary handy accessories for reading, especially for use in places which are dimly lit such as restaurants. These include small foldable reading glasses and magnifiers that can be hung around the neck like a necklace pendant. There are also plastic lenses which are mounted in small holders that can easily fit in your wallet.
Customized vs. Mass Produced Reading Glasses
Glasses customized according to your preferences are tailored especially to you, where as mass produced reading glasses are made based on averages. At Visio-Rx, we firmly believe that anyone can have custom made glasses, even if you use them solely for reading. Ready-made reading glasses, available at almost any grocery and drug store, became well known during the 1990's with an estimated 30 million pairs sold every year. The fact that these ready-made glasses were much cheaper than custom ordered glasses made them extremely popular, but often the quality is lacking. Our products are made of premium materials and are made available to you at a very affordable price. Read more on the quality of reading glasses here.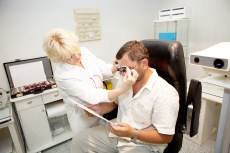 Get your near vision checked during your comprehensive eye exam.
Eye Exams Are Important
All of us need to have our bodies regularly examined for diseases, and this is also true for your eyes.
When it comes to your eyes, you need to give them the best possible care. If you are currently wearing mass produced reading glasses, you should consider getting an eye exam. For proper eye health, you should consult an eye doctor prior to wearing any type of glasses, just to make sure the prescription is appropriate for your eyes. The fact that you need your reading glasses already implies that you have trouble seeing up close. This is a sign of a visual discrepancy and should be examined by a doctor.
Once you have your appropriate prescription in hand, head on over to our frame search to find your new, fashionable and comfortable pair of reading glasses, made especially for you.